Vending Machines for Hire and Sale in Walsall & West Midlands
Coinadrink specialise in offering an extensive range of Walsall vending machines, water coolers, water dispensers and micro markets across Walsall and throughout West Midlands county. 
All our services & products are technologically advanced, innovative, dependable, reliable and designed for cost-effectiveness for both the short and long term. Have a quick look at our all inclusive Walsall range further down this page…
Hot drinks machines (coffee, tea & hot chocolate)
Cold drinks machines (coke, water and soft drinks)
Walsall Water dispensers and coolers
Snack and fresh food machines
Industrial and Commercial Coffee machines
Floor standing, tabletop & office vending machines
Biometric and contactless vending machines
Micro markets, PPE and so much more…
Get in touch and ask for more info or request a free Walsall quotation.
Coffee, Tea, Hot Chocolate, Snacks, Food, Water, Coke, Soft drinks, and even PPE dispensing Vending Machines and Water Dispensers delivered to Walsall and West Midlands
Our Vending services of vending machines, water dispensers, coolers and Micro Markets are available locally serving Walsall, West Midlands, Ryecroft, Caldmore, Birchills, The Chuckery, New Mills, Palfrey, Coal Pool, Pleck, Bescot, Harden, West Bromwich, Wolverhampton, Dudley, Birmingham, Tamworth, Solihull, Redditch, Nuneaton, Coventry, Derby and surrounding areas.
"Good all round service - been an enjoyable relationship so far and look forward to it continuing in the future."
Lewis Farquharson
"Good all round service"
"Always receive a fantastic service and staff are very helpful, accommodating and lovely to speak to whenever we need assistance. Thank you."
Claire Blasdale
"Always receive a fantastic service"
"Staff are always happy to help. Orders are usually delivered day after ordering."
Donna Johnston
"Staff are always happy to help"
"Great service even through COVID. Very pleasant reps on site, always nice.."
Warren Mellor
"Great service even through Covid"
"Fantastic service! Have been using Coinadrink for years - very happy with them."
Yvonne Martin
"Very happy with them"
"Excellent service from initial installation to providing the full service. Very professional and quick to address any questions or problems. Excellent quality and choice."
Diane Roe
"Excellent service"
"Good quality products and excellent customer care."
Lee Davey
"Excellent Customer Care"
"No problems at all with the products or the service. Queries and problems are dealt with quickly and efficiently."
Steven Green
"No problems at all"
"Your colleagues are always friendly and willing to help. Especially when I have forgotten to order!"
Wendy Jary
"Always friendly and willing to help"
"Best switch we ever made. Fantastic service!"
Simon Thurman
"Fantastic service!"
"Excellent supplier to vending equipment. Fast, reliable service."
Jim Barker
"Fast, reliable service"
"We have used Coinadrink for many years and have always found their service to be first class."
Jayne Houlston
"First class service"
"We value the service we receive from Coinadrink and would be very happy to recommend to others. Call outs are always handled quickly and efficiently."
Karen Deeley
"We value the service we receive"
"The service team is very good, machine is kept clean and in good working order, any issue with breakdown is dealt with very quickly normally in the same working day."
Nigel Moore
"Machine is kept clean and in good working order"
Tips for Hot Drink Machines Walsall
Coinadrink Ltd Selling have actually remained in agreement for the Coinadrink Selling devices given that the start. In this duration there have actually been no issues, with extraordinary service. The vending devices are well looked after and well equipped weekly. The engineers are pleasant and work within the Centre's guidelines. Any requests made by the centre are dealt with quickly.
Consume and Treat, Selling Machines Together with our big series of hot beverage vending devices, Flavia also uses a selection of cold beverage vending devices, snack vending devices, juice devices and mixers to all our consumers. Along with this great series of products you can also quickly and easily purchase accessories and ingredients for these devices with your order, meaning you only require one point of contact for all your vending options.
Not only does it come with three payment systems, a touch screen display screen, and a big selection. But the KLIX also has unique trays for protein-rich sandwiches and a flexible design for storing bottled water. If you're aiming to get a treat vending maker for your workplace or building, Cafe, Point can help you get the right design that fits your budget plan.
Contactless Vending Machine Walsall – 5 star rated
As a nation, we are ending up being increasingly health-conscious and better educated than ever before regarding the advantages of eating a well balanced and nutritionally sound diet plan. From green breakfast smoothies to protein-packed lunches, we all need and expect our nutritional requirements to be met, anywhere we may be situated.
Those are shocking statistics and when you consider that numerous of the traditional style vending devices are still filled with un-beneficial food sources, heavy on the sugar and low on vital minerals and vitamins, you soon begin to see the opportunity to supply a healthy, high quality and reasonably priced option.
Whether you have customers or workers, their well being need to be of paramount significance. We believe that being able to offer them alternative healthier yet still convenient choices is an important responsibility as well as an advantage. Healthier individuals are happier individuals and happier individuals make the world a more productive and better place to live.
The Secret about Food Vending Machines Walsall
It's about belonging to a strategic motion that's getting global momentum and is supporting the well being of generations to come (food vending machines Walsall). We've currently developed that as an organisation with customers and workers, you could argue that you have a moral commitment to try and help them preserve health by promoting and encouraging their wellness.
The business wellness industry is worth some 471 million in the UK and while you may not have actually the budget plan reserved to supply all your workers with access to totally free yoga and meditation, a healthy vending maker can supply you with a quicker and more efficient means to implement a progressive wellness program than you ever believed you can possibly imagine.
Quick and easy setup and application: You can be up and running with your new healthy vending maker in hours There's no requirement to work with any extra workers to install or preserve your system There's no charge of building and construction, all you require is an assigned area and access to a socket Employing choices are developed to be cost-effective and flexible to suit your requirements: No in advance fixed costs to be paid Minimal functional costs No long term legal dedication essential Access to a large range of yummy, innovative and healthy treats and beverages Support your regional neighborhood and purchase locally sourced beverages and treats Products delivered cooled, kept and dispensed at optimal serving conditions Capability to tailor your vending maker stock according to clientele and place How Do You Set About Working With Healthy Selling Device in UK. At The Jar Healthy Selling Machines, we make it easy for you to work with one of our devices, setting up, delivering, preserving and supporting you every action of the way.
3 methods for Food Vending Machines Walsall
We take care of absolutely whatever else. Monitoring and renewing stock and guaranteeing your vending maker expertly kept. You could call it vending reinvented. It's certainly the clever way to snack. Here's Just Some Of The Key Benefits Of Healthy Selling Device Hire, There are a myriad of reasons regarding why you need to work with a healthy vending maker.
Vendoking, Vendoking offer a complimentary trial on all their hot beverages devices. This provides organizations confidence that the maker will totally meet their requirements. Makers for hire include National Vendors and Stentorfield, and the company requires time to totally understand service requirements before supplying advice and assistance. If area in the workplace is limited, Vendoking have a series of table leading beverages devices that supply a space and cost-saving option, without compromising on quality.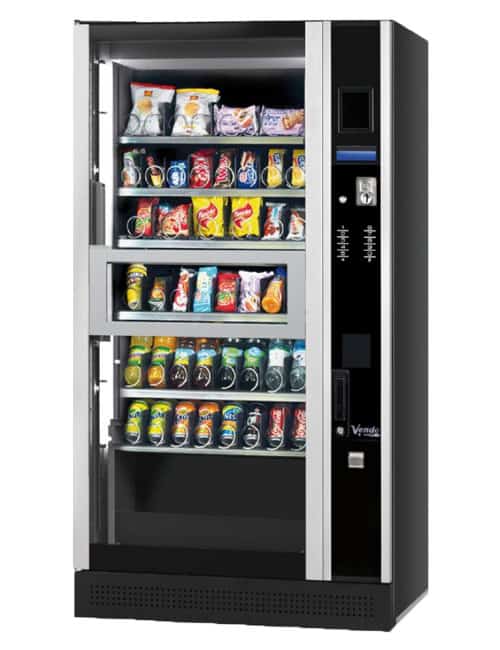 Foodies is the innovative and flexible 24/7 solution redefining food for the office and beyond with hundreds of wholesome, on-trend fresh and healthy food and beverage mixes to surprise and pleasure. Smaller, larger, now, later on, to go, to stay, Foodies can do all of it.
Understanding Tea Machine Walsall
Premier Coinadrinkare a prominent supplier of vending devices in Walsall West Midlands . We have over 58 years experience in the vending industry and are proud to say that numerous of our consumers have actually been with us from the start. We supply, service and fix a large range of vending devices in Walsall West Midlands, including hot beverages vending devices, food & snack vending devices, cold beverage devices and water cooler dispensers.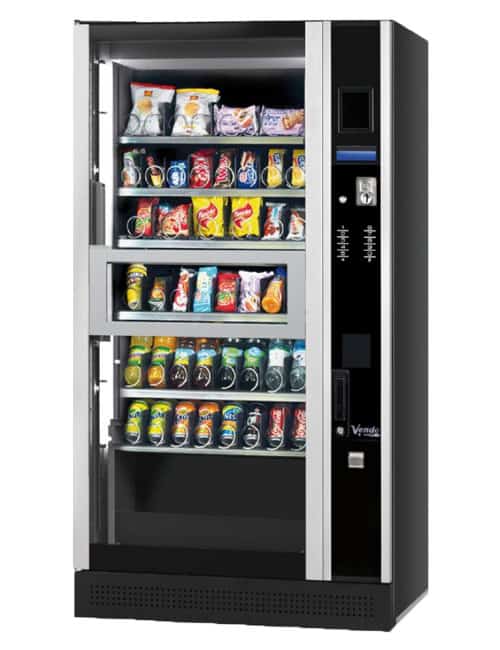 Why Pick A Premier Vend Selling Device? We are based simply off the M56, which enables us to supply our vending devices right across Walsall West Midlands with ease. We lend out our vending devices for totally free, to organizations in Walsall West Midlands. Unlike other vending devices business, we don't request any regular monthly leasing or maintenance charges.
We have actually been supplying vending maker services in Walsall West Midlands for over 58 years. Our skilled group can fit and supply vending devices based on your individual requirements and personal requirements, dependant on each organisation. Vending Makers Available To Hire In Walsall West Midlands We offer a big selection of vending devices for hire to organizations in Walsall West Midlands. food vending machines Walsall.